Faithpak
Read & Deepen Your Faith
Faithpak is an offering from Faithbox that helps you grow closer to Jesus by delivering spiritually-enriching devotionals and Christian books by authors you'll love every month!
Each edition is built around a theme to help you live your faith values every day. With the Faithpak, you'll receive:
Everyday Faith is our custom-created 31-day Christian devotional with daily scriptures, quotes, prayers and opportunities for reflection and action.
A daily video on that day's devotional to help you apply the content as you journey through the monthly theme with other Faithbox subscribers.
An inspirational Christian living book by authors like Lysa Terkeurst, Bob Goff, Christine Caine, Max Lucado and others that will strengthen your understanding of the monthly theme.
A set of custom-designed, inspirational art posters to encourage your faith with each theme.
What comes in the Faithpak?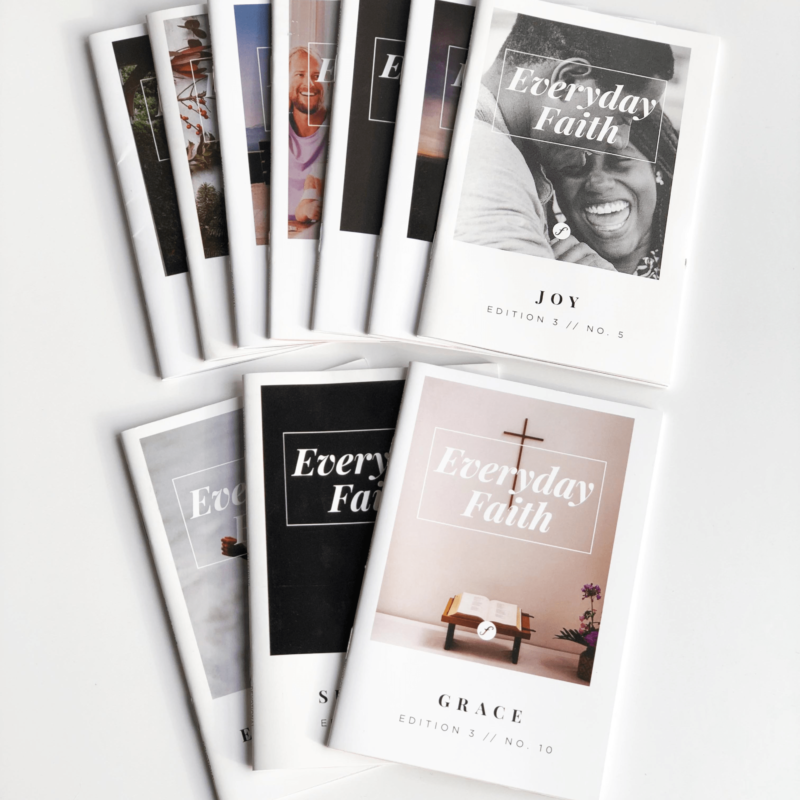 Everyday Faith Devotional
Every month we choose a theme and write an original 31-day devotional about it, including Bible verses, inspirational quotes, and opportunities for reflection and action.
A Christian Book
Just about every month, we choose a book by a Christian author that matches the theme. Discussing the book with other Faithbox members is a great way to gain in understanding.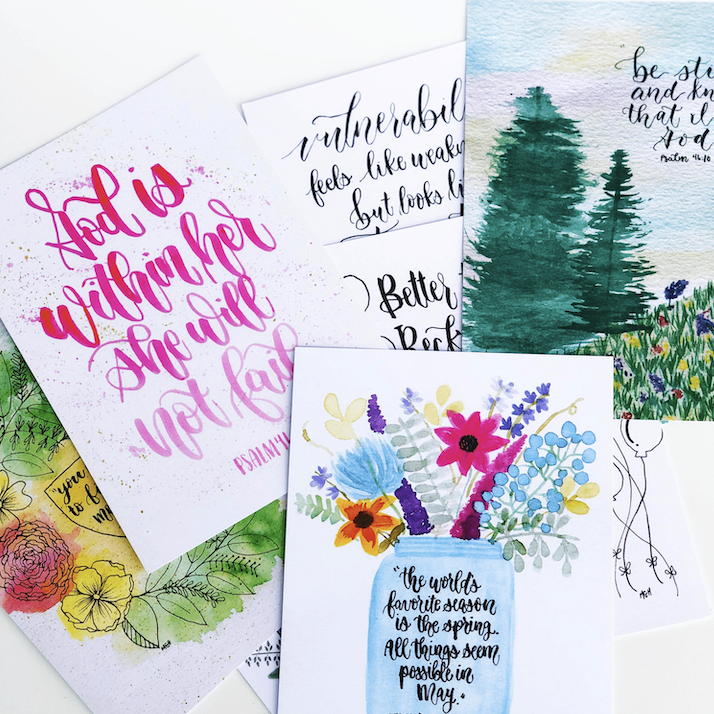 Inspirational Cards
In our digital world it's nice to be able to share something you can touch. Each month our artists create a hand-painted design with an inspirational quote for your desk or to give to a friend.
Daily Videos
Every day we produce and share a video reflection on that day's devotional. Watch the video, continue your own reflection, then share your thoughts and questions with our community.
"I continue being a subscriber because I believe in the work that Faithbox is doing and the impact they're making. I also love growing my faith through your services and products!"
– Megan
Want to Give a Gift?
Purchase a Gift Subscription for a person you love!