Faithbox
Build Your Faith & Do Good
Not ready to subscribe? Try a single box
"Faithbox has become my go-to. If I'm happy I go to my Faithbox; if I'm sad I go to my Faithbox; if I'm feeling discouraged or excited it gives me something I can relate to. I look forward to coming home every month and having my box waiting for me on the porch. Thank you for taking the time to do the Faithbox. I, for one, appreciate it! God bless you!"
– Tami
"Faithbox brings me encouragement with a new theme every month and each day with the Everyday Faith devotional. Each Faithbox contains a wonderful and insightful book to read and products I would have never found myself. It adds peace and stability to this ever-crazy world we currently live in."
– Elena
"I love the Faithbox community! I love the daily devotional and I love how Faithbox has done good in the world to participate in great things like Operation Christmas Child. Faithbox helps me be accountable in my relationship with God by putting time into my studies, my relationship with Him, and making daily time to be present with God. I'm not kidding when I say I will likely stay with Faithbox forever!"
– Sarah
What Comes In A Faithbox?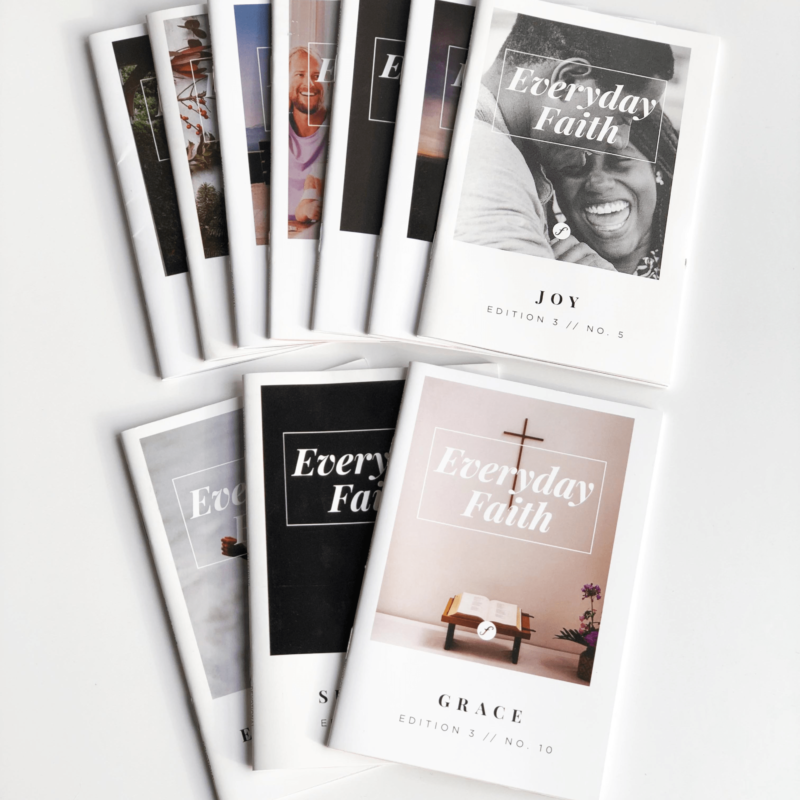 Everyday Faith Devotional
Every month we choose a theme and write an original 31-day devotional about it, including Bible verses, inspirational quotes, and opportunities for reflection and action.
A Christian Book
Just about every month, we choose a book by a Christian author that matches the theme. Discussing the book with other Faithbox members is a great way to gain in understanding.
Do Good Products
We source products from companies and organizations around the world who do something good with their revenues, addressing challenges like poverty, domestic violence and homelessness.
Impact Guide
The Impact Guide brings it all together with stories and background on all the items in the box. Learn more about our partners and our authors and find resources for going deeper.
Daily Videos
Every day we produce and share a video reflection on that day's devotional. Watch the video, continue your own reflection, then share your thoughts and questions with our community.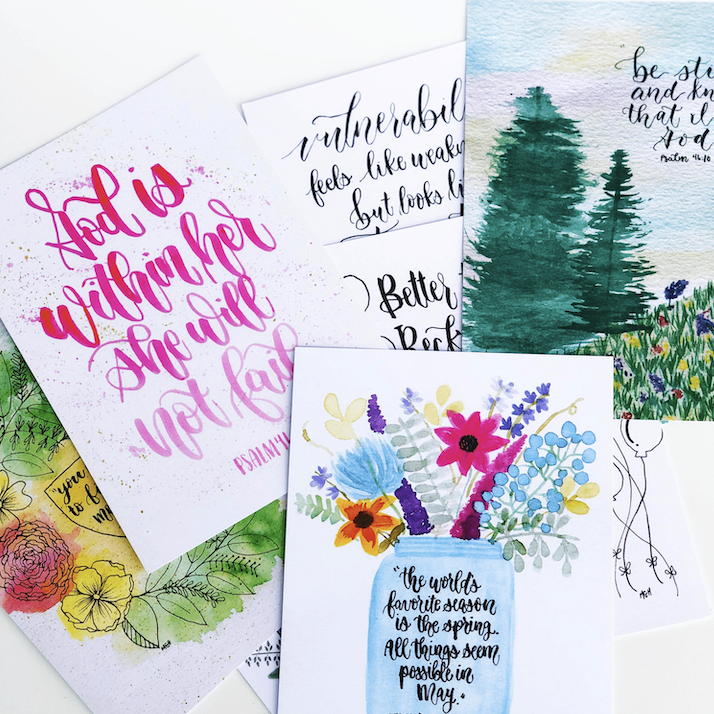 Inspirational Cards
In our digital world it's nice to be able to share something you can touch. Each month our artists create a hand-painted design with an inspirational quote for your desk or to give to a friend.
Want To See Inside?
Watch this unboxing of a recent Faithbox to see what's inside and find out why you'll love receiving your first Faithbox!
Want to Give a Gift?
Purchase an e-gift card to give to a person you love that can be used to create a subscription.
All subscriptions renew automatically, but you can cancel or pause at any time.